Catamaran to Isla Mujeres
This trip takes you on a Catamaran to Isla Mujeres. Perfect for a relaxing family day, we also offer adults only days.
We're going to sail to ISLA MUJERES where you will be able to see the 7 colors of the Caribbean Sea. If the weather allows, we will make a stop, and snorkel at the barrier reef guided by our professional sailing crew. Of course, we also provide you free time to visit Isla Mujeres or North Beach by your own. By the way, this beach is considered as one of the most beautiful beaches of the world.
Includes
Open Bar all day 

Equipment 

Lunch buffet with open bar in our beautiful beach club 

Snorkeling (weather dependant)
Free time on the Island
Round Trip Transportation
Tour Duration from approx. 8:50 am to 6:00 pm, including the transportation time.
Adults $ 99 USD *15 USD Docking Fee not included.
Kids $69 USD *15 USD Docking Fee not included.
Infants $ Free. 1-5 years old 
**You have a big family or want to go private? Ask for availability.
Cancellations received 1 day before the scheduled tour will cause a 50% cancellation fee. Cancellations received on the same day of the excursion will be considered non-refundable. Cancellations due to extreme weather conditions or due to medical issues (proof of medical certificate) will cause no cancellation fee.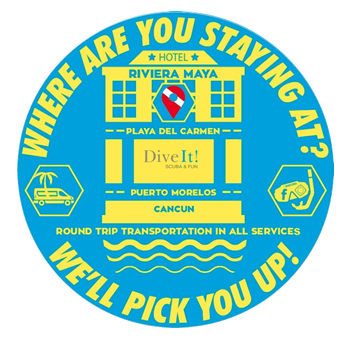 WHERE ARE YOU STAYING AT?
WE'LL PICK YOU UP!
FROM CANCUN, PUERTO MORELOS, PLAYA DEL CARMEN AND TULUM CITY